6/23/2020
(Auburn, WA) There are many beliefs, thoughts and opinions regarding the Covid 19 pandemic including in the tight-nit thoroughbred horse racing family that work and live in the backstretch barn area of Emerald Downs. The track opened for training on February 3rd more than a month before Governor Inslee closed the state. When that order occurred many may have thought that would include clearing out the barns at Emerald and sending everyone home.
But it didn't, in fact life went on as usual. Horses each morning hit the track to be galloped and exercised. Grooms were up before dawn to feed the horses and after a lap or two around the oval a cool down walk and bath. Grooms, trainers, riders, gate and maintenance crew, limited administration and the security force all continued to interact with each other but they did it responsibly.
There are between 200-300 people in the barn area every single day no exceptions. Some of these people live in dorm rooms on the backside and others live in homes off track and commute to and from the grounds. There are people of all ages and a mix of religions, ideologies, political leanings and races.
This mix of people with many coming and going have put aside their opinions and thoughts on how they may personally feel or think and banded together to follow the protocols laid out by the health professionals. The security guards take the temperature of everyone allowed to enter the barn area daily and documented it. Face coverings were worn, social distancing in place and everyone washed their hands and had plenty of hand sanitizer.
The pay-off is since mid-March there has been a grand total of zero cases of the Corona Virus on the backside of Emerald Downs. Not one. This means those who may not be on the same page as Governor Inslee have complied with the guidelines. They all wanted to get back to racing and the only way that made sense was to not have any mistakes and no positive tests for the virus.
Emerald Downs former President and now consultant, Ron Crockett was in awe of the effort by everyone. Crockett said, "it's really quite remarkable isn't it? Just think people in and out and living here and not one case." He said the only way this is even possible is by full cooperation by everyone. "This virus is a tough customer" said Crockett, "and it wouldn't take much for that stuff to sneak in and if it had it probably would be tough to contain."
Despite the clean record the Governor's office had initially grouped Emerald Downs in with the other Professional teams which wouldn't allow racing at the track until phase 3 was achieved. State Racing Commission Executive Secretary Doug Moore has been working with the Governor's Office and the State Department of Health officials providing them with information, facts, data and what they have done and accomplished at the track to avoid the virus and the stringent following of health guidelines.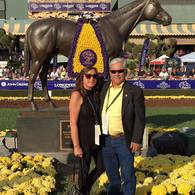 Crockett had high praise for Moore saying he was a bulldog in following through with everything requested from the State to prove adding racing to the afternoon is a very minimal risk. Literally the only difference in the status quo and allowing racing is a few additional personnel in the video crew, the stewards and track announcer. Racing will resume tomorrow thanks to these efforts by Moore and others. Crockett said Legislative Oversight members State Senator Steve Hobbs and Representative Strom Peterson were also key in getting racing approved.
Crockett was thrilled with the news of racing returning because not only did he say but many in the industry wondered allowed if racing were to have been cancelled what would the future of the industry have been? The racing industry is worth more than 300-million dollars a year to the State. This includes everything from on-track attendance and live racing, all the employees the track hires, all the employees the trainers hire, the breeding operations, the hay farms, transportation and more.
Crockett says he has simply been awestruck by not only the daily workers that make this all happen but the patience and willingness of horse owners to continue to pay daily fees to their trainers to keep their horses in training. He says depending on the trainer you are probably looking at $1,500-$2,000 a month per horse. This pays for the feed, the grooms, exercise riders, regular vet checks and time in the barn. Crockett says do the math, owners that have had horses here since early February have paid between 6 and 8 thousand dollars each while waiting to see if racing was even going to be allowed.
Crockett says without any of these groups of people doing what they did racing would not be starting tomorrow and frankly there would be a real question about the future of racing. Crockett says "when he first got into horse racing the sport was exciting and as things played out and we opened Emerald Downs the family and friendship connections is what makes this a truly exceptional sport."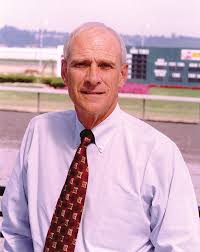 Politics aside everyone did what they had to do to cooperate with each other, as Crockett said think about what these people have done. In King County right from the start of the pandemic through it's apex and now the leveling off ZERO cases of Covid. "That's not by accident! But now we have to remain vigilant and not allow this stuff in. If it gets in there is a very good chance of a shut down and everyone has worked too hard to get to this point" Crockett said.
The success has led to some people grumbling that they have not known or know of anyone who has had the virus and that this may be an overreaction by the state. However, we have learned that a prominent owner who most would be familiar with if you are into racing contracted the virus and was hospitalized for several days in serious condition. His wife also contracted the virus but had a minor case. Neither had been to the track and are re-covering at their home.
This is likely one of the reasons people involved in racing have taken all the precautions regardless of their beliefs or thoughts. Racing is unique because so many can participate in one form or another and just 2 years ago the track held a special race only for trainers aged 90 and above. There were 4 trainers at that time. There are many older trainers and owners mixed in with younger folks so between age and those with underlying health conditions makes the risk level for this virus in the high range for a large portion of the racing family population.
Racing is truly a very diverse cross section of people in a concentrated area. Yet everyone has done what they needed to do to contribute to the common goal. It is refreshing to see such an effort during such divisive times. It is a credit to the work ethic, integrity and determination of the racing industry. Well done Emerald Downs you are the shining example of how to shut up, roll up your sleeves, do the hard work and now reap the benefits beginning tomorrow when the 1st race of 2020 breaks from the gate at 2:15pm.
As the longtime and crowd favorite track announcer at Longacres Gary Henson would say…."And there they go!"
www.elisportsnetwork.com