9/3/2020
(Auburn, WA) Thursday, April 27, 2000 28-year-old apprentice jockey Jennifer Whitaker was aboard a 3-1 front runner named Fairly Gusty trained by Mark Molina and owned by the Warrior Racing Stable. The 10-pound allowance no doubt was attractive to Molina in giving Whitaker a leg up on this front speed mare. Whitaker broke 1st and quickly drew off to a 3 length lead then maintained at least a 2-length lead and led every step of the way for her 1st win at Emerald Downs.
Now 49, Whitaker just became the first female jockey to win 500 races at Emerald Downs when booted Mr Bingley home Wednesday night in the 7th race. Mr Bingley is trained by Howard Belvoir and Emerald Downs fans are used to seeing Whitaker and Belvoir in the Winner's Circle together ever since they did it for the first time on May 25th, 2000. Whitaker rode 6-1 shot Hot Spicey Do for Belvoir in the 6th race and took her straight to the lead where she dueled with the favorite before drawing off for a length+ win.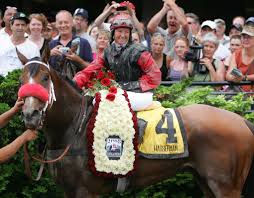 Since then Whitaker and Belvoir would meet each other after a race for a photo op 362 times. #362 was when she brought Mr Bingley home in the final 100 yards as the 2-1 second favorite. Whitaker is one of only 10 jockeys to win 500 or more races at Emerald and she now has a total of 614 career wins from 4,666 mounts or at 13%. She has a total of 1,983 top 3 finishes or 42% in the money and her purse earning are more than 6.4 million dollars.
Whitaker is also the only female jockey to ever have won the Longacres Mile and did that aboard Wasserman in 2009 when the big gelding came roaring home to capture the 73rd running of the most prestigious race in the Northwest. Whitaker works and gallops for Belvoir and has become a quasi assistant trainer. Whitaker has had a hand in developing or riding other Stakes horses for Belvoir including the recently retired Barkley and Immigration both Mile Winners as well among others.
Most recent was her 499th Emerald Downs win aboard 1st time starter Dutton. Dutton was a dominate winner in his first start which happened to be the Lads Stakes. Dutton was entered to run in an earlier allowance race but got stirred up at the gate and was a late scratch. In the Lads there was no such issue and Whitaker went straight to the lead for a quick 3-length lead only to extend it and crushed a field of 9 at nearly 8-1 odds. 
Dutton also shows that after 20 years, 500 wins, a Mile win and many other accomplishments the Whitaker-Belvoir team is far from being done. Emerald's Director of Publicity and ESN's own Joe Withee was able to catch up with Whitaker after her 500th win last night and talked about this accomplishment.
[embedyt] https://www.youtube.com/watch?v=VRDLijUhzVo[/embedyt]
Two of Whitaker's big rides include Wasserman's Mile win and Dutton's impressive run in the Lads:
[embedyt] https://www.youtube.com/embed?listType=playlist&list=PL3NkUpEjAV4pHqw-4-O3jq8xEFNQIZN6a&v=OO5oUXLcZNg[/embedyt]
Longacres Mile Weights Assigned
Weights were assigned to the 22-nominees for this year's running of the 85th Longacres Mile and entries will be drawn on Saturday at noon. The high weight was the Blaine Wright trained Anyportinastorm at 123. Anyportinastorm just missed winning the big race last year coming up a head short at the wire when Law Abidin Citizen got the bob in a photo. Law Abidin Citizen did not nominate for the Mile this race, the Mark Glatt trained and Washington owned (Dan Agnew, Gerry Schneider and John Xitco) is running well at Del Mar and they have decided to keep him down south.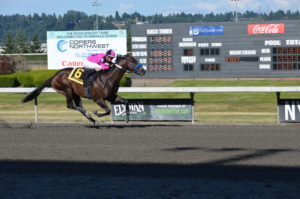 It is not for sure Anyportinastorm is headed back either. 'Port, owned by Peter Redekop has run 3 times since his 2nd place Mile finish placing 3rd in the Albany Stakes at Golden Gate in June, winning the Oak Tree Sprint Stakes at Pleasanton and placing 7th in the Bing Crosby at Del Mar. Redekop and Wright also nominated Anothertwistafate to this year's Mile and he gets a 118 weight assignment. 
He won the El Camino Real Stakes in February at Golden Gate, took 2nd in a pair of Stakes at New Mexico and Keeneland and last raced in the Preakness Stakes where he finished 10th on May 18th and has been off since. Redekop and Wright may not want to run them against each other and Anothertwistafate gets the lower weight. 
The other higher weighted nominees are a trio from Canada including Glen Todd's Five Star General and He's the Reason both get 122 pounds and from trainer Mark Cloutier's barn Coulterberry at 121. Also checking in at 121 may be Washington State's best chance with Elliott Bay. Bay began in the Howard Belvoir barn but was claimed for 50k by owners Chad and Josh in the Frank Lucarelli barn last May. 
Bay is coming off a stunning Mt Rainier Stakes win where he trailed by 12 lengths at the 1/2 mile pole of the 6 and 1/2 furlong race and ran down the speedy Papa's Golden Boy for a 1/2 length victory. He gets in at 121.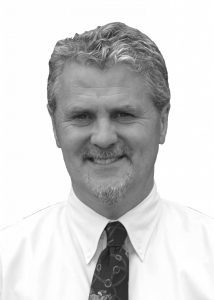 Papa's Golden Boy is also nominated and if he gets in the Vince Gibson trained speedster could really turn the race upside down with his early speed and he nearly made it last in the 6 and 1/2 furlong Mt Rainier but was tiring at the end. If regular rider Gary Wales can get him to relax a little he could have a huge impact on this year's Mile and frankly wouild help Elliott Bay's chances with some guaranteed pace to run at. 
Emerald Downs' Director of Publicity Joe Withee says he believes in the end they will have or be close to a full field of 12. He says he would be surprised if there were less than 10 that started. Here is a complete list of the nominees and their assigned weights:
$100,000 Longacres Mile (G3) Handicap Weights
123 lbs-Anyportinastorm
122-Five Star General
122-He's the Reason
121-Coulterberry
121-Elliott Bay
120-Majestic Eagle
118-Anothertwistafate
118-Take Charge Deputy
117-Killarney Lass (f)
117-Makah Lane
117-Papa's Golden Boy
116-Rally Cat
115-La Waun
115-More Power to Him
115-Of Good Report
114-Grinder Sparksaglo
114-Hollywood Heat
114-The Press
113-Devine Dental
113-Italiano
112-Vicente's Shadow
110-Background (3YO)
www.elisportsnetwork.com