11/19/2020
By Brandon Brown
ESN Director of Content
SEATTLE, WA- After nearly 10 years of being known as CenturyLink Field, the home of the Seahawks and Sounders will be changed to Lumen Field the teams announced today. The move coincides with the rebranding of CenturyLink to Lumen Technologies.
The stadium was known as CenturyLink Field starting in 2011, when the company bought out Qwest Communications. The change originally did not go over well with the general public and fans as they had become accustomed to Qwest Field. But as all things do, the name became more accepted with time. In 2017, CenturyLink signed a new deal in 2017 to extend the naming rights of the stadium through the year 2033. The name also will be applied to the connecting events center, which will now be known as the Lumen Field Event Center.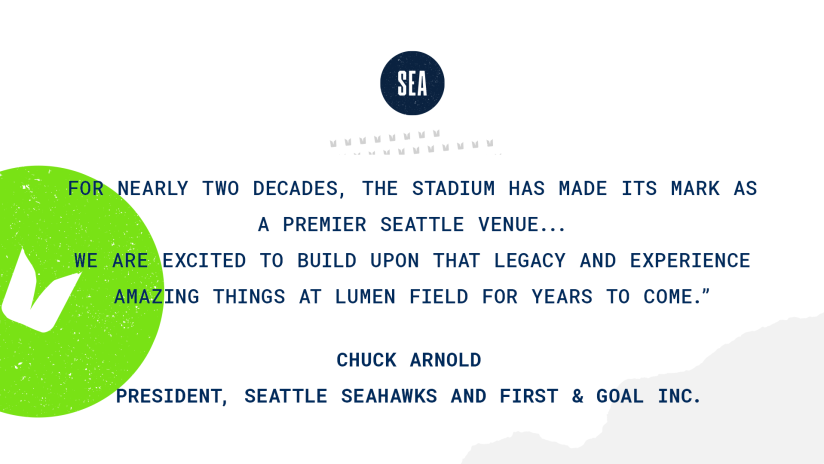 In a release from the Seahawks, it was stated that tonight's Thursday Night Football matchup between Seattle and Arizona would be the first game in the newly named Lumen Field. However, the change of signage would most likely not be fully complete until the start of the 2021-22 season.
The name change still needs to be approved by the Washington State Public Stadium Authority, the Washington State public corporation owner of the stadium. All signs point to this being passed.
Russell is the Content Director for the Eli Network. He studied broadcast journalism at Eastern Oregon and North Dakota State University. Mostly covers soccer and basketball in the Seattle area and is the current play-by-play voice for Seattle Redhawks basketball. You can follow him @brussbrwn.