11/5/2020
By Brandon Brown
ESN Director of Content
Tip-off of the 2020-21 basketball season is just around the corner and the Redhawks are preparing for a run in the Western Athletic Conference. The season will be one that looks much different than the previous for several reasons. With a huge turnover with the roster to a schedule that had to be reworked to have teams safely travel, this season is sure to be one that is hard to predict. However, that does not mean we can't at least give everyone a sneak peek at the season ahead.
Schedule Changes
The COVID-19 pandemic put a screeching halt to last season's schedule. Teams who were prepping to make a run in the conference tournament were denied and March Madness never happened. Seattle had two regular season games cancelled and their opening round game in the WAC tournament vs Utah Valley also cancelled. The matchup vs the Wolverines in Vegas was lined up nicely for Seattle, who beat Utah Valley in both of their meetings in the regular season. The world will never get to know how all of that would have played out.
Fast forward to October, precautions are still going on due to the virus, but now the WAC has a plan to allow for athletics to still play. The basketball plan is to have teams play back-to-back games vs the same opponent at the same location. For example, the men's team plays host to Utah Valley Jan 15th & 16th and that will be the only regular season meeting of those two. The Redhawks would then go on the road to Tarleton State for two against them. This was designed to minimize travel while still allowing for the usual 2 matchups between conference teams in a season.
Whether or not fans and/or students will be allowed inside of the stadiums is still up in the air and depends on local large gathering guidelines. So, the biggest advantage to being at home is sleeping in your own bed and playing on the court you know every inch of. We will see how these changes play out.
The conference schedule breakdown can be found here.
The Departed
During the WAC media day, coach Jim Hayford stated that he didn't believe he had ever been a part of a team with so much turnover. Using the word turnover is not even doing it justice. Nearly 60% of last season's roster has either transferred or graduated. That is a number that is difficult to wrap your head around. Outside of traditional 1 and done schools, you never see that many players leave a program in one offseason.
The most notable of the departing is Terrell Brown, who led the team in scoring at 20.7 ppg. He decided that he wanted to play his final season at Arizona, where his godfather Jason Terry is a alumni and current assistant coach. Replacing that scoring output, which ranked 20th in the nation, will be a tall order. Other big names who left are Morgan Means and Myles Carter, who both graduated. They were 2nd and 3rd on the team in scoring respectively. Carter also led the team in rebounds while Brown and Means were the top two assist generators on the squad.
Another tough aspect of losing players is the loss of leadership in the locker room. Of the departing players, 6 of them were seniors. Add the fact that Terrell was also a big voice on last year's team, and you have a hole that might be even harder to fill than stats. Coach Hayford has eluded to the fact that Aaron Nettles and Riley Grigsby will be leaned on heavily to be the leadership that this team will need.
All Players Departed:
Terrell Brown, Delante Jones, Anand Hundal, Mattia Da Campo, Myles Carter, Morgan Means, Jordan Dallas, Cade Alger, Dovy Pinskus and Mikel Hauge.
Now Arriving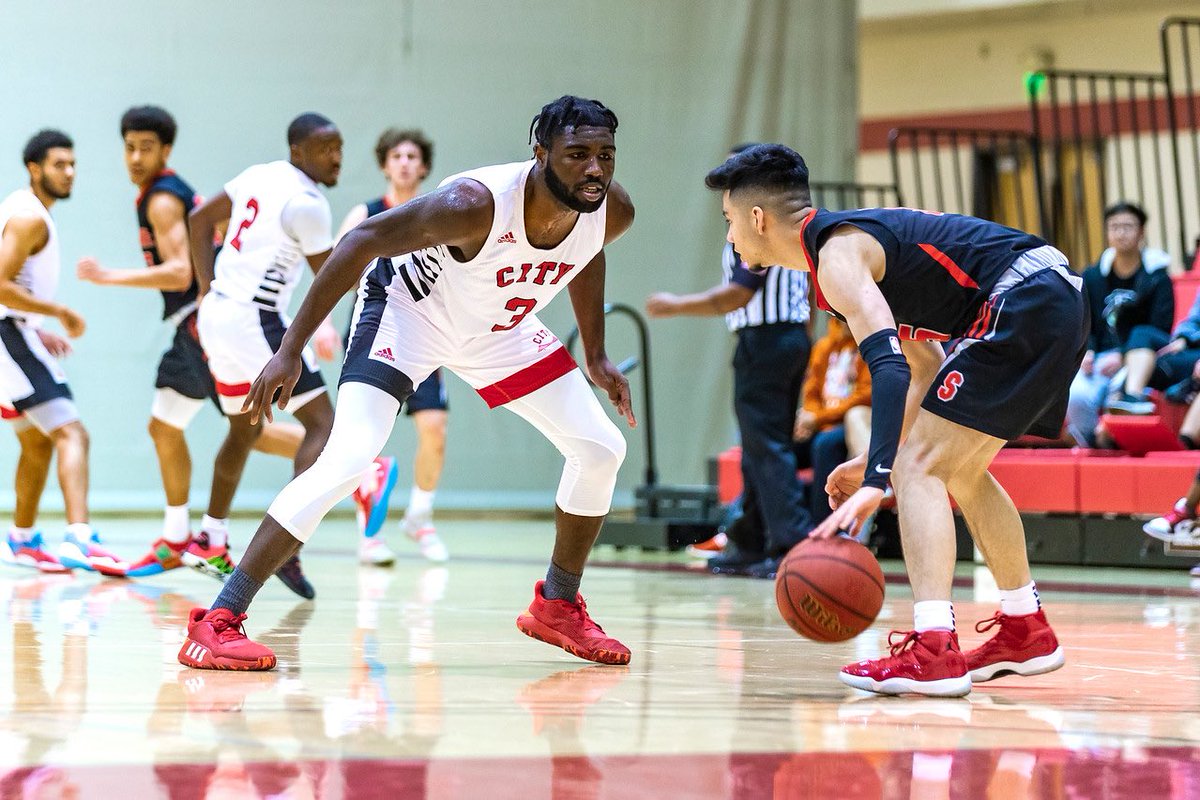 As you could imagine, all of the spots that I spoke of in the previous section had to be filled and this staff did an excellent job bringing in fresh talent. Some are incoming Freshman who will look to make an impact in year 1, while others are transfer students who want to prove they belong at the D1 level.
The most notable of the incoming is a trio of transfer students from City College of San Francisco. Darrion Trammell, Emeka Udenyi and Nate Robinson helped lead the Rams to a 30-0 record while averaging 100 points per game. Individually they all averaged 10+ PPG and each received All Conference honors. The great thing about bringing the three of them over is they should have chemistry on the court already, getting them to get that same chemistry with the rest of the squad will be key.
Angelo Stuart is a scoring guard from Mineral Area College. Averaging 17.8 points on 55%, he helped lead the Cardinals to a 30-2 record and a No. 1 seed. Was named First Team All-MCCAC, First Team All-Region 16, Region 16 Player of the Year and NJCAA Division I Second Team All-American.
Another name to look out for is Daron Henson. A graduate transfer from Washington State, Henson is a stretch big who likes to hit from deep and does it efficiently. He has bounced around in his college career a bit and being a graduate student, this season will be his last. He averaged 3.6 ppg on 40% from deep shooting.
The Redhawks also bring in a total of 5 freshman onto the 2020-21 roster. A couple of them, Kobe Williamson and Vasja Pandža, even have notional team experience.  Always fun to watch which freshman get utilized in a season.
All Players Arriving:
Vasja Pandža, Darrion Trammell, Angelo Stuart, Emeka Udenyi, Viktor Rajković, Daron Henson, Nate Robinson, Jared Pearre, Robert Hutchens, Kobe Williamson and Matthew Levis.
The Originals
Getting lost in all of the turnover talk is the fact that there are still some big pieces who remain from last season's team. These are the ones that you can call the foundation, the ones who are expected to lead this team in a crazy year.
The two names that have already been mentioned are Aaron Nettles and Riley Grigsby. Nettles, who only started 9 games last season, will be looked at as a primary option at the point. His averages have improved every season in the red and black and his senior season is slated to be his biggest. Grigsby is undoubtedly going to be the go-to man on the offensive side of the court this season. After missing the first 6 games of the season with a hand injury, he exploded for 22 points in a game vs Incarnate Word. He was the 3rd highest scorer(9.7ppg) by average for the team last season and will be the highest scoring returning player.
Trey Hopkins and Rip Economou will also be looked at to have bigger roles in 2020-21. With the incoming transfers, they will have to battle for time at the wing and guard positions.
Still Here:
Aaron Nettles, Riley Grigsby, Trey Hopkins, Rip Economou, Joe Wall, Matt Vail, Tiago Zibecchi and Jaren Nafarrete.
Strengths/Weaknesses
Strength: Guard Play
This team will be loaded at the guard position. In a sport that has constantly gone more small ball, the Redhawks have their bases covered. If you include the wings as well, this team can throw a bunch of different looks at you in the backcourt. A plethora of solid shooters and players who know how to get to the cup will help Seattle spread the court and leave the lane open. 13 of the 19 players on the roster are listed as guards in '20-21.
Weakness: Post Presence
This team has 5 players listed at 6'8, 3 of them are guards. The team doesn't have a traditional big man on the roster this year and that could become a problem for obvious reasons. Rim protection and rebounding might be a struggle. The team does have length but not having a big could lead to matchup nightmares on the court. Transfers Daron Henson and Jared Pearre will most likely need to matchup with the other teams post players.
Final Thoughts
This team is so interesting. They are projected to finish fifth in the WAC and that can either be a gross underestimate or it could be very generous. It is so hard to project a team with so many new faces that also lost their best player. You cannot just assume that new players will mesh with the remaining, but if they do you have something here.
As a prediction, I think fifth in the WAC is a safe one. But I also think that this team has the highest ceiling in the conference. I would not be shocked if we checked in at tournament time and this team was fighting for the #1 seed in Vegas. However, if this team does not get the chemistry right, it could be a step back from last season's team.
If I were to make a prediction today, on paper this is the 3rd best team in the conference. Time will tell if they exceed expectations or if they end up showing that they are a year away from fighting for the top.
Photo Credit to Sarah Finney.
Elisportsnetwork.com
Russell is the Content Director for the Eli Network. He studied broadcast journalism at Eastern Oregon and North Dakota State University. Mostly covers soccer and basketball in the Seattle area and is the current play-by-play voice for Seattle Redhawks basketball. You can follow him @brussbrwn.